Reading Room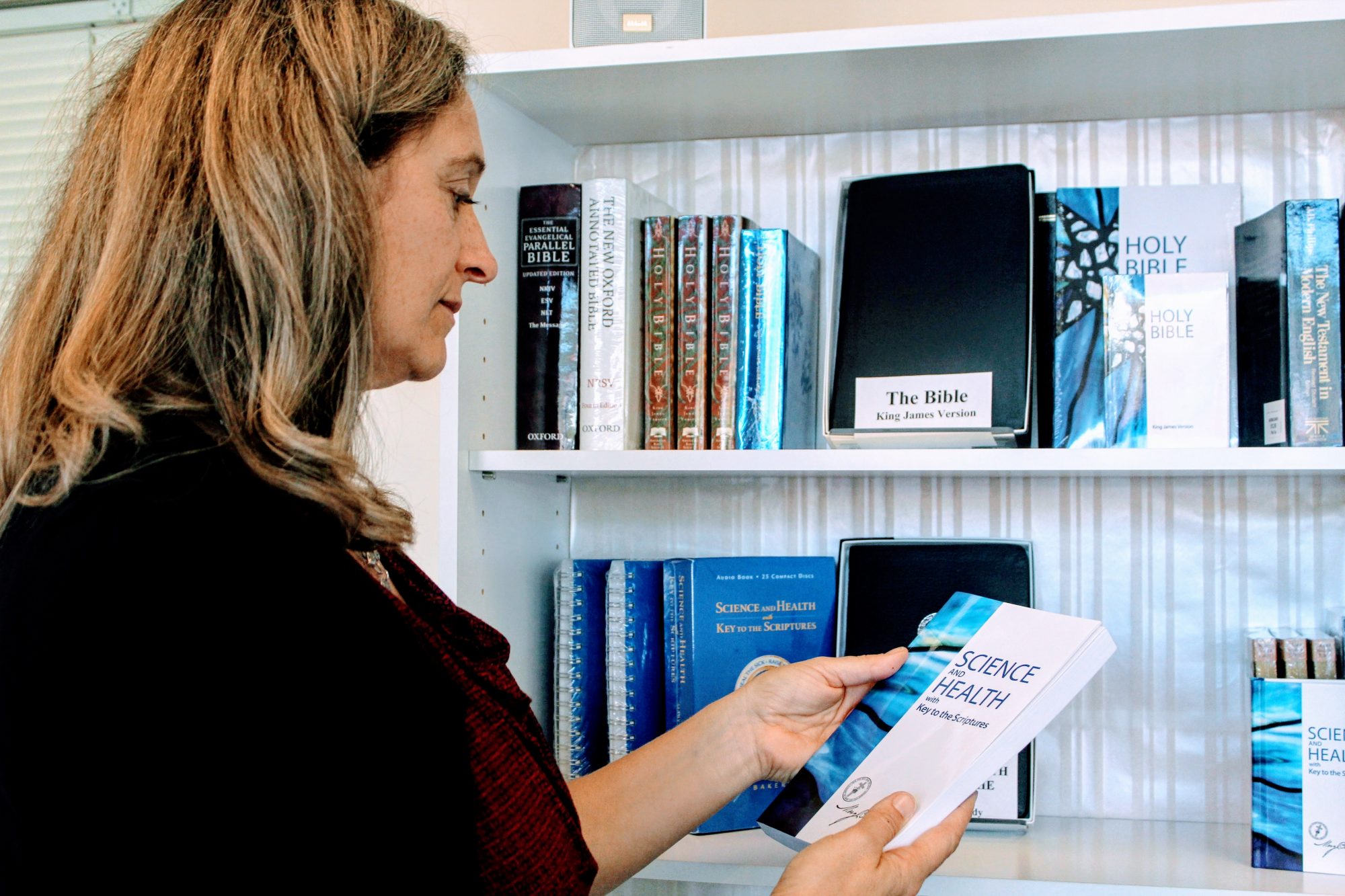 "Come unto me all ye that labour and are heavy laden, and I will give you rest." Matthew 11:28
If you're looking for spiritual refreshment during the day, visit our Reading Room where you can find answers to your questions about Christian Science and discover more about God through quiet study and prayer. Our friendly librarians are available to answer questions on Christian Science and our computer is available for research.
Study | Borrow | Buy
The items below and many more are available to study, borrow or purchase.
The Holy Bible and Science and Health with Key to the Scriptures
Serve as the Christian Science Pastor. Learn more.
Other writings by Mary Baker Eddy
Miscellaneous Writings, Poems, Church Manual and more!

Weekly Bible Lessons
Nurture your daily spiritual growth. Learn more.
Audio
CDs of books, music, collections and kid's items.

Biographies
Authorized books about Mary Baker Eddy.

Bible study tools
Dictionaries, concordances, commentaries
Christian Science Journal, Christian Science Sentinel
Contain a record of over 125 years of Christian Science healing and articles about a vast array of topics related to Christian Science. Learn more.
The Christian Science Monitor
Move toward solutions with thoughtful coverage of the news. Learn more.