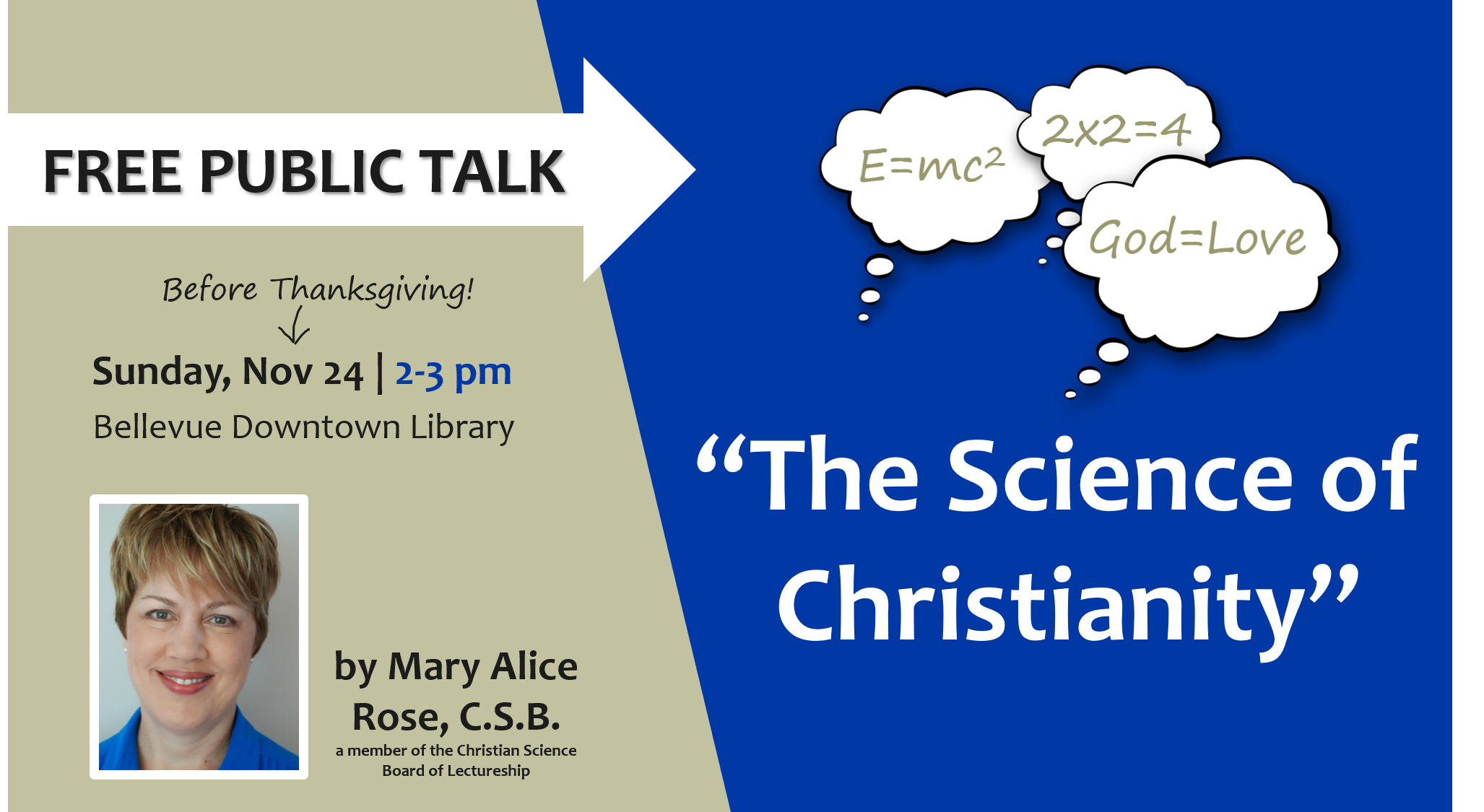 On the Sunday before Thanksgiving, Mary Alice Rose, a Christian Science practitioner, teacher and lecturer, will speak to the public on "The Science of Christianity". Explore the spiritual law 'God is love' from the book of First John in the Bible with examples that illustrate that law in action. Learn how a former physical scientist sees parallels between the study of physical science and the study of Christian Science. This free talk will be held on Sunday, November 24, from 2-3pm at the Bellevue Downtown Library. Free parking and childcare is provided. All are welcome.
ABOUT THE SPEAKER
Mary Alice's interest in science and technology led to a 20-year career in different areas of applied physical science. Her work ranged from a meteorologist for the National Severe Storms Laboratory to a manager developing the ground system for the Hubble Space Telescope. In 2002, Mary Alice made the transition from manager, engineer, and earth scientist to serving full-time as a Christian Science practitioner.
She is now an authorized teacher of this Science and a member of the Christian Science Board of Lectureship. Mary Alice travels from her home in Brookeville, Maryland.